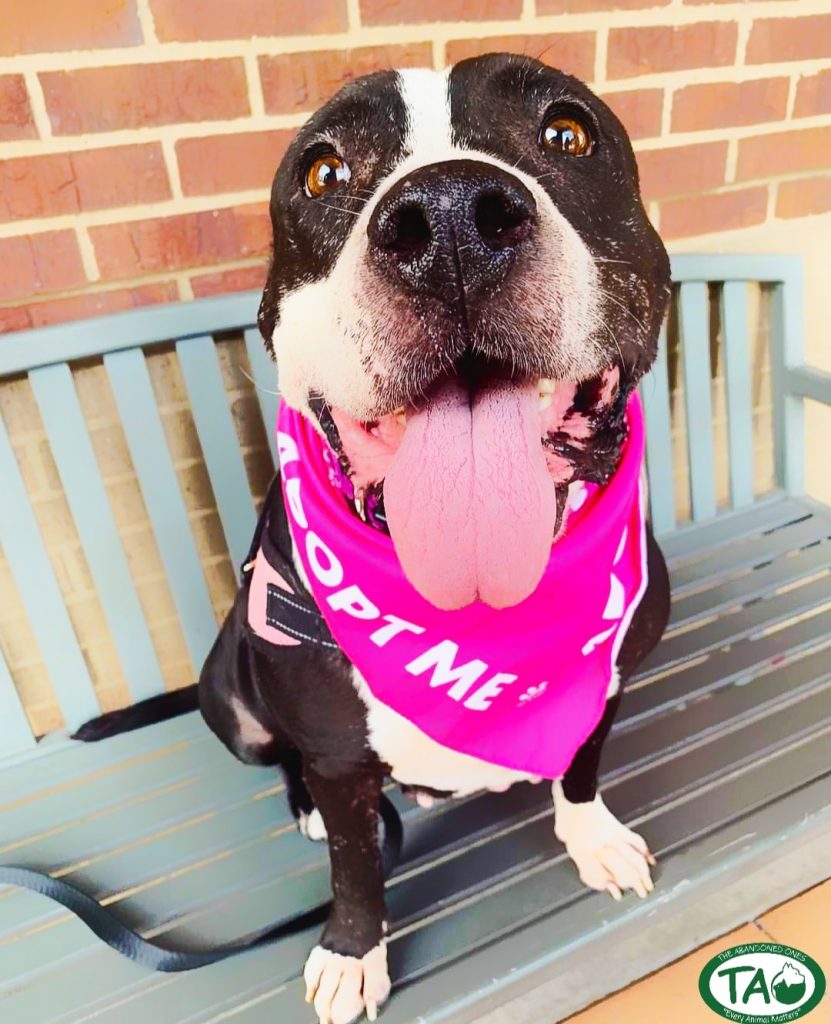 I'm Miracle
My name is pretty fitting since it's a miracle that I'm here today. Although I have had a rough start at life, I am very grateful for the humans that rescued me, showed me nothing but love and taught me that not all human are bad.
I'm told that I am an American Bully and am around 4-5 years old. (I'm sure glad we use dog years because in human years I'd be 32-36 and I sure want a family before my big 40th).
I've been waiting patiently for OVER 1100 DAYS for a home to call my own. I'm told that I am one of The Abandoned One's longest residents and while I love my foster fam, it sure would be nice to have a fur-ever family to call my own (they love me as well but I'm sure they would love to host another tenant).

I'm confused as to why I am overlooked because I stay on my best behavior. I'm the SWEETEST girl, I don't use the bathroom inside and I walk so well on my leash.
I stopped attending adoption events because, as you could imagine, after 3 years of watching my friends come and go…I'm exhausted and prefer to stay home.
I hope that doesn't stop my future family from finding me because I have nothing but love to give. I'd love to meet you and if you are interested too, please reach out to my awesome rescue team by either filling out an adoption application, calling (817) 915-3767 or emailing [email protected]
Thank you for taking time to read my story.
For more information on my rescue, visit my Facebook Album