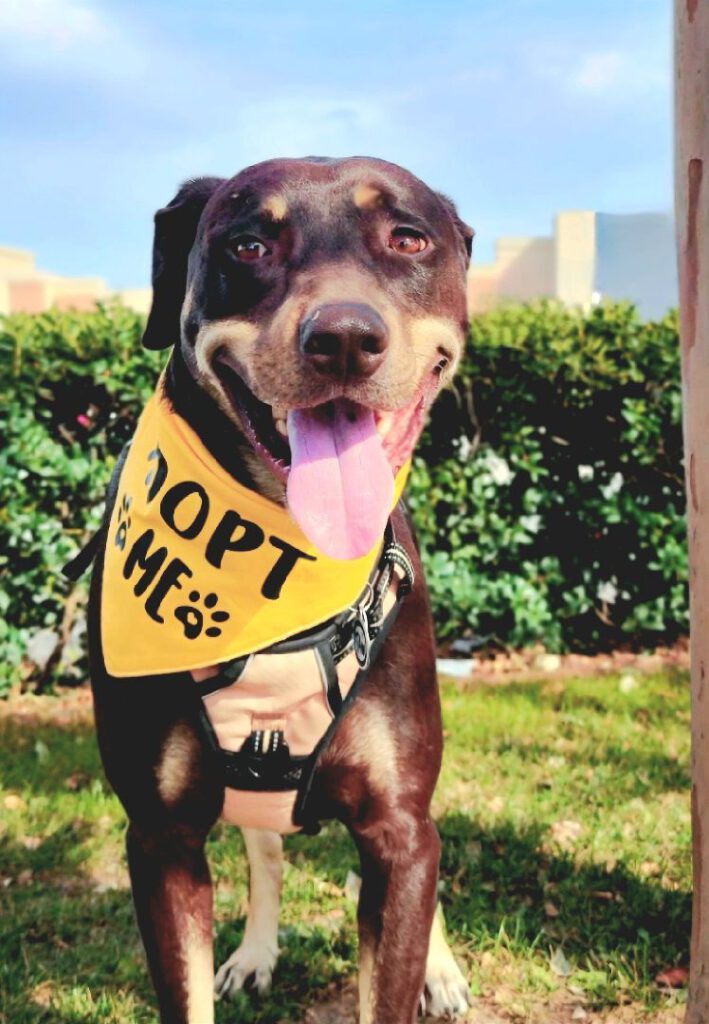 Meet Church 
WE can't figure out why our sweet boy is over – looked, patiently waiting over ONE YEAR for a forever home.
Church is a gentle and affectionate furry companion, with his shiny brown fur and soulful eyes, he exudes an undeniable charm that captures the hearts of all who meet him. Despite his somewhat rough start in life, our sweet boy has the capacity to LOVE no matter what.
Church has a gentle and patient demeanor, making him an ideal family dog. His calm nature is also greatly appreciated by his fellow foster – siblings – he's a true pack player and enjoys the company of other dogs.
Church is smart and intelligent boy, knowing basic commands such as sit, shake, no, down and is always down to learning new tricks.
More about Church
✅ Dog friendly
✅ House-trained
✅ Crate – trained
✅ Leash -trained
✅ Enjoys chilling
✅ Going for walks
If you're searching for a faithful and devoted companion, Church is eagerly waiting to become the missing piece in the puzzle of your life.
If interested in meeting Church, please fill out an adoption application.